Garden Shed
Our Garden Sheds are built for practicality - and to accentuate any yard space. Customize your door, window, roofing, trim, and siding options for the perfect look. Ask a shed specialist about the entire suite of options designed to match your home.
Each
Garden Shed

features:
1 set of double doors
Insulated vapor barrier on ceilings and walls
4" x 6" treated notched floor system
Metal apex roof
12" on center floor joists
High density engineered wood flooring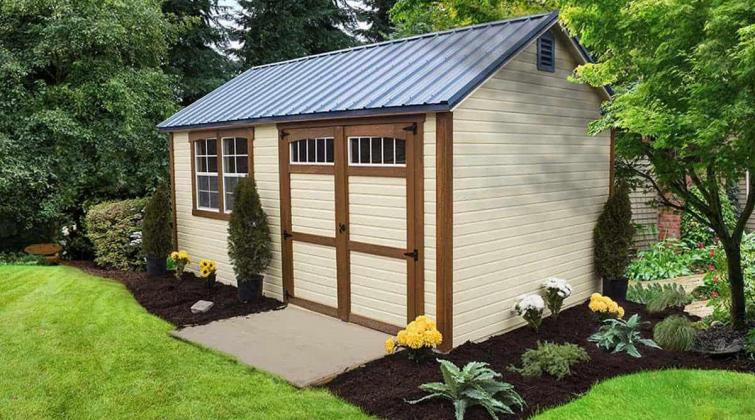 Garden sheds have an A-frame style roof with eve overhangs.
The steep pitch roof line looks appealing and offers a classic look that complements upscale neighborhoods and urban spaces. These small outdoor storage buildings afford room to house garden supplies, riding mowers, and tools. Add an outdoor storage shed to your backyard or place of business as a small workshop.

Proper flooring supports the yard shed for years. Floor joists spaced every 12" support riding mowers and tools. End wall floor framing adds extreme strength and durability. Ask a shed specialist to show you the quality elements that go into creating a long-lasting garden shed.