We use the same siding that's used on high-end homes and have adapted it to
the shed industry to give your building a luxurious feel. Discover the intricacies
of LP Barn Siding and Half Log Siding.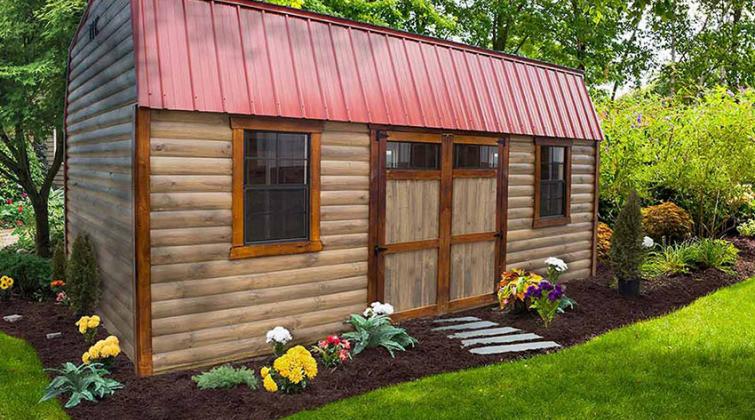 Half Log Siding
Half Log Siding transforms your shed into a country cabin. It's the most popular siding on the market because it resists fading and once covered with Ultra 7 by PermaChink, this siding withstands the elements and resists fading.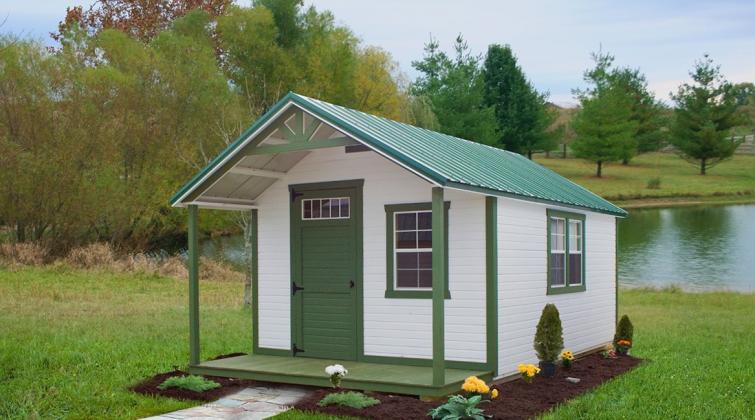 LP Barn Siding
LP Barn Siding is an LP product that resists cupping and warping while protecting against fungi and termite damage. It transforms your building into a sturdy and attractive barn. Once painted or stained with LP urethane, this traditional barn is sure to last a long time.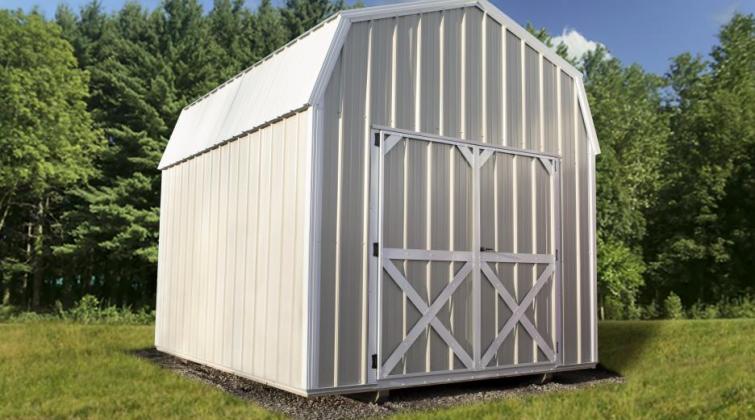 Metal Siding
Metal Siding is a great solution if you're looking to minimize maintenance. They are very durable and repel dirt, debris, & insects. If you're looking to regulate the temperature inside your shed during the summer, metal siding is a good solution, too. Metal siding reflects the sun better than wood, making it cooler.