We use the same siding that's used on high-end homes and have adapted it to
the shed industry to give your building a luxurious feel. Discover the intricacies
of Dutch Lap siding, LP Barn Siding, and Half Log Siding.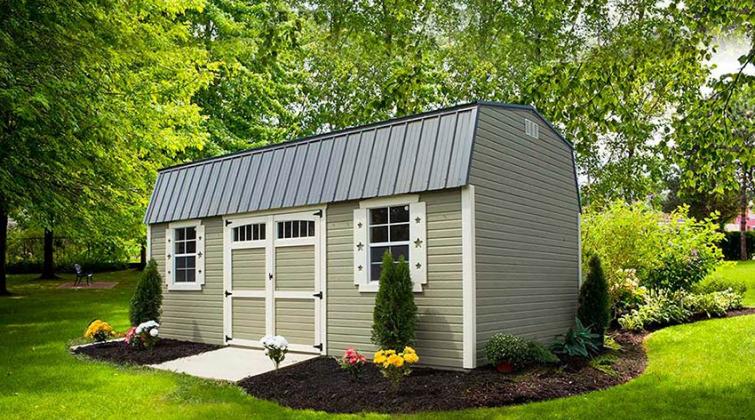 Dutchlap Siding
Dutchlap is made from a renewable resource that is treated with resin and wax. It's perfectly engineered to resist water, mold, rot and termites. This amazing product gives your shed a beautiful look while resisting termites and fungi. It gives the look and feel of real hardwood, but this engineered wood siding lasts longer and won't cup or warp. It won't become waterlogged because it's one of the best products on the market.
This siding will not fade. It comes to the factory primed. Then it's painted which adds a 12-year warranty on the LP product. The true paint is crafted with pigment that's factory ground. This results in a superior product that won't separate and lasts for long time.
Dutch Lap withstands the rigors of being transported down the road and remains strong. DIY customers who want to paint their own Dutch Lap can deduct 5% from the base price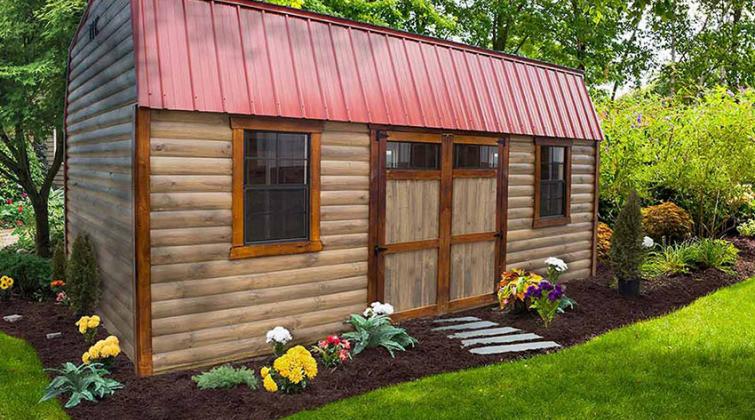 Half Log Siding
Half Log Siding transforms your shed into a country cabin. It's the most popular siding on the market because it resists fading and once covered with Ultra 7 by PermaChink, this siding withstands the elements and resists fading.
LP Barn Siding
LP Barn Siding is an LP product that resists cupping and warping while protecting against fungi and termite damage. It transforms your building into a sturdy and attractive barn. Once painted or stained with LP urethane, this traditional barn is sure to last a long time.